STARSkate Pricing
Mondays 5:15 - 7:15pm
Wednesdays 5:15 - 7:00pm
Fridays 4:00 - 6:30pm
Saturdays 4:15 - 5:45pm
2-day ice time $565*
4-day ice time $875*
*Additional Skate Canada Insurance Fee of $60 per season
PLUS the cost of private lesson time
Season runs from September 25, 2023 to March 22, 2024. Please see Uplifter Calendar for Non skating dates.
Fundraising of $100 per session ($200 per season) is requested
STARSkate
Skills, Tests, Achievement, Recognition – this is what STARSkate is all about! STARSkate offers opportunities for skaters of all ages to develop fundamental figure skating skills in the areas of ice dance, skating skills, free skate and interpretive skating through a private/semi-private lesson format. With individualized lessons and more ice time, skaters work independently to practice the techniques learned during their lessons in all or some of these areas. Skaters will learn advance figure skating techniques, take tests, compete in inter-club competitions, and are evaluated against national standards. Fee-based lessons are booked directly with our Professional Club Coaches.
Lessons take place at the Gary Moe Auto Group Sportsplex, Echo Energy Arena #1 Monday and Wednesday, and Echo Energy Arena #2 Friday and Saturday
STARSkate Associate / Drop-In Membership
Drop-in cards are offered by the Club, based on a drop-in fee of $20.00 per hour. Drop-in cards are available on a year-by-year basis, depending upon current enrollment.
Upon special request, discounted drop-in hours may be available for multiple drop-in hour requests. Multiple drop-in passes are subject to Club approval, issued on a pre-paid basis, and valid for one season only. These are non-refundable, and non-transferrable, subject to an administration fee of $25.00, as well as the Skate Canada Insurance Fee, where applicable. Drop-in cards grant access to ice only. Coaching time must be arranged, and paid, separately. Note: The Lacombe Skating Club is not responsible for lost or stolen cards.
Day/Time: During regular STARSkate sessions
Fundraising
Fundraising is $100 per family, per session - both A & B
Session A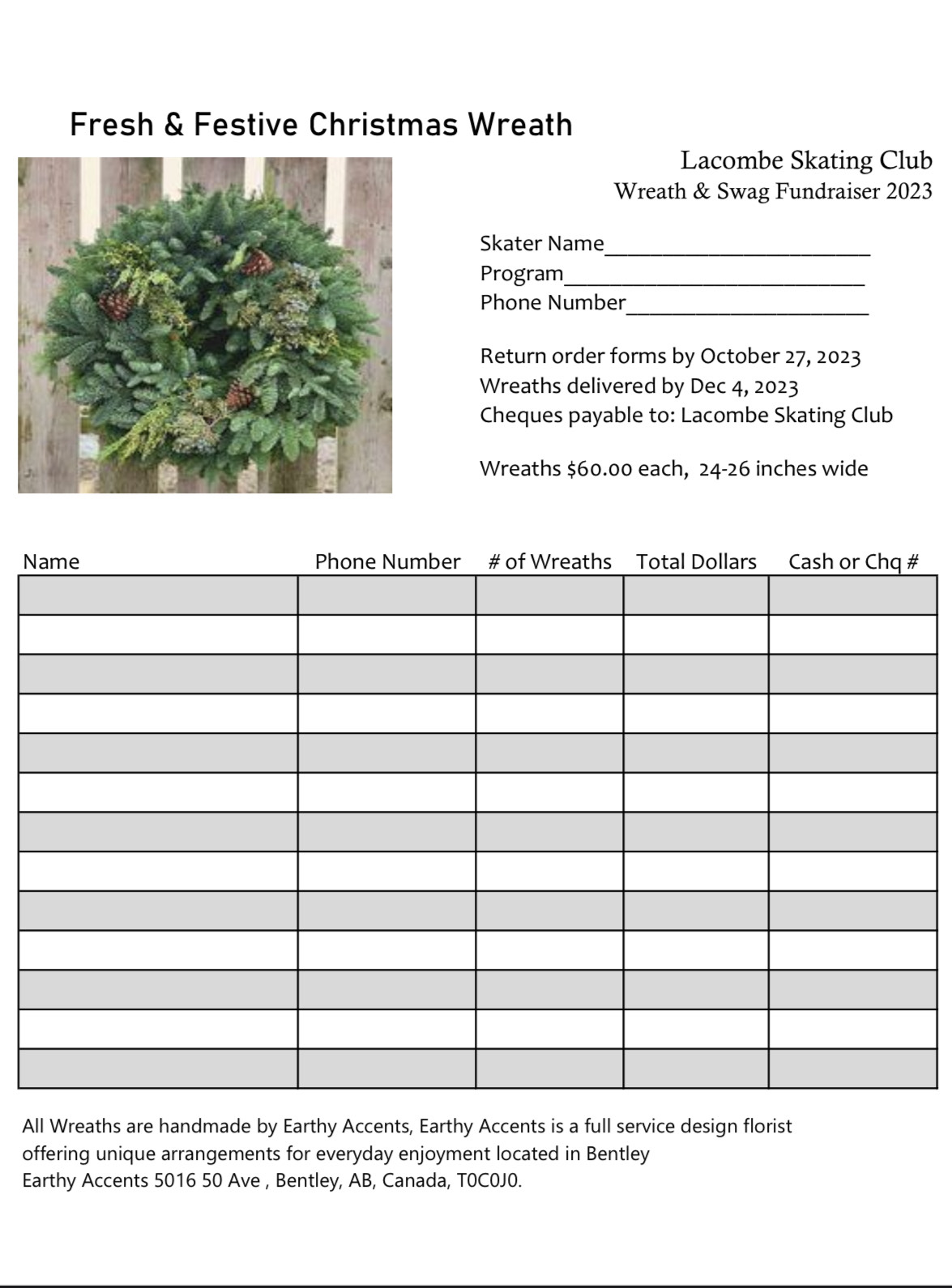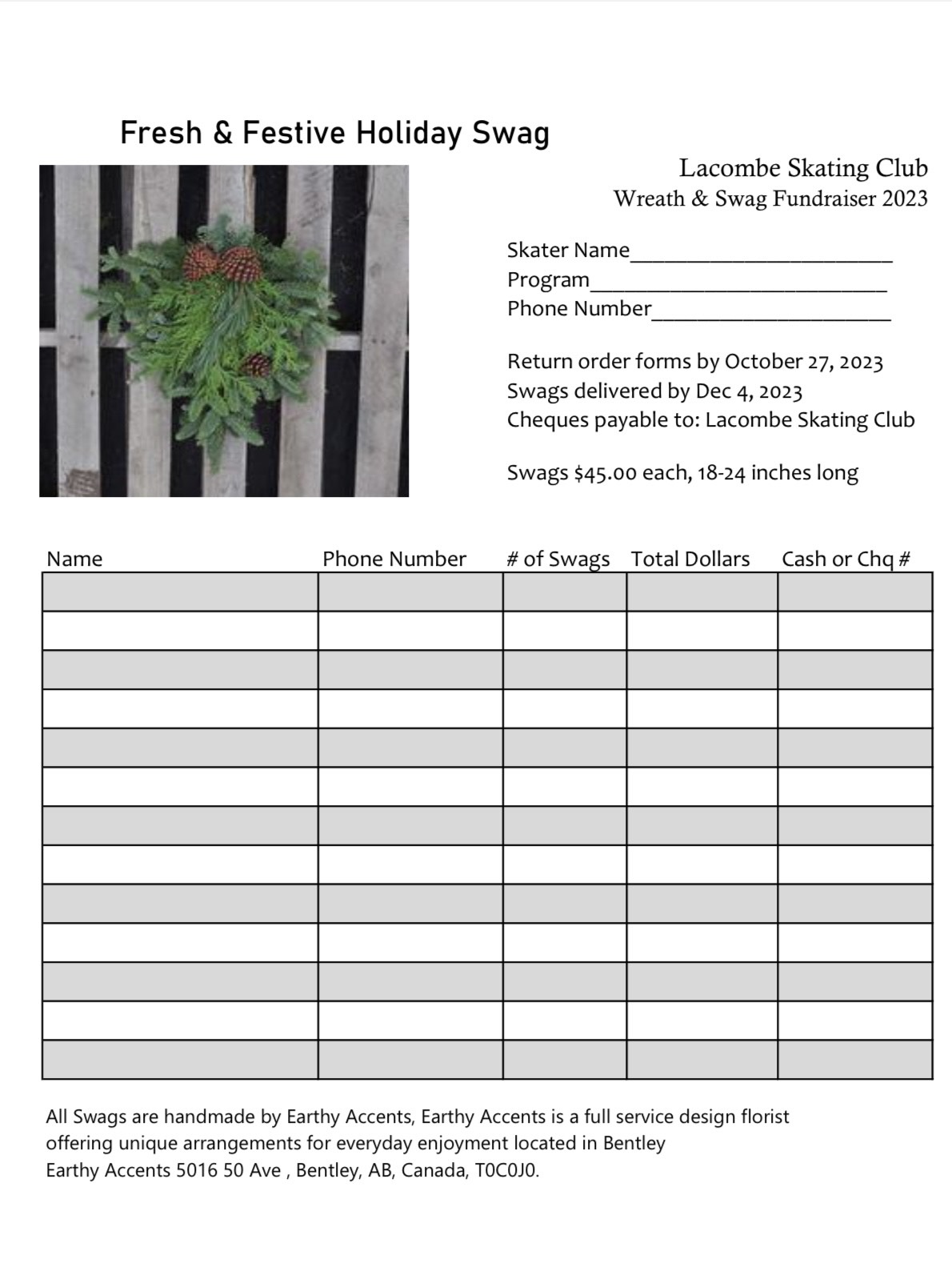 Session B
Oodles of Chocolate Valentine Fundraiser - more info to come
Year End Carnival - March 3, 2024
To showcase our skaters, we hold a year-end Ice Carnival. This annual event includes skaters from ALL programs enrolled in Session B. It is an excellent way to finish the season, and a real hit with participants and spectators alike! Skaters have group routines choreographed, and costumes, provided by Lacombe Skating Club, for the show.
Participation in Carnival is completely optional, however we ask you let your coach know as soon as possible if your skater will not be participating. Lessons do continue for all skaters, and lesson format may take on a follow the leader type structure as routines, for those participating, begin to take shape
Registration Opens Aug 29,2022