Top Content Title
This is an additional section to be able to add content
PreSchoolCanSkate CanSkate PreStarStarSkate & Drop-In
Announcements:
POSTPONED - AGM
AGM will be fall 2023...stay tuned :)
Join us to learn more about our programs, register your skater and Skate & Apparel swap
$25 per skater registration credit for all parents in attendance
PLUS a chance to win a $125 registration credit!!
Thank you CanSkate families for a wonderful Season!
Please stay tuned for our AGM date and Fall 2023 registration information!
Carnival 2023 - A Night At the Movies
Thank you to all the sponsors and volunteers that made this carnival a huge hit!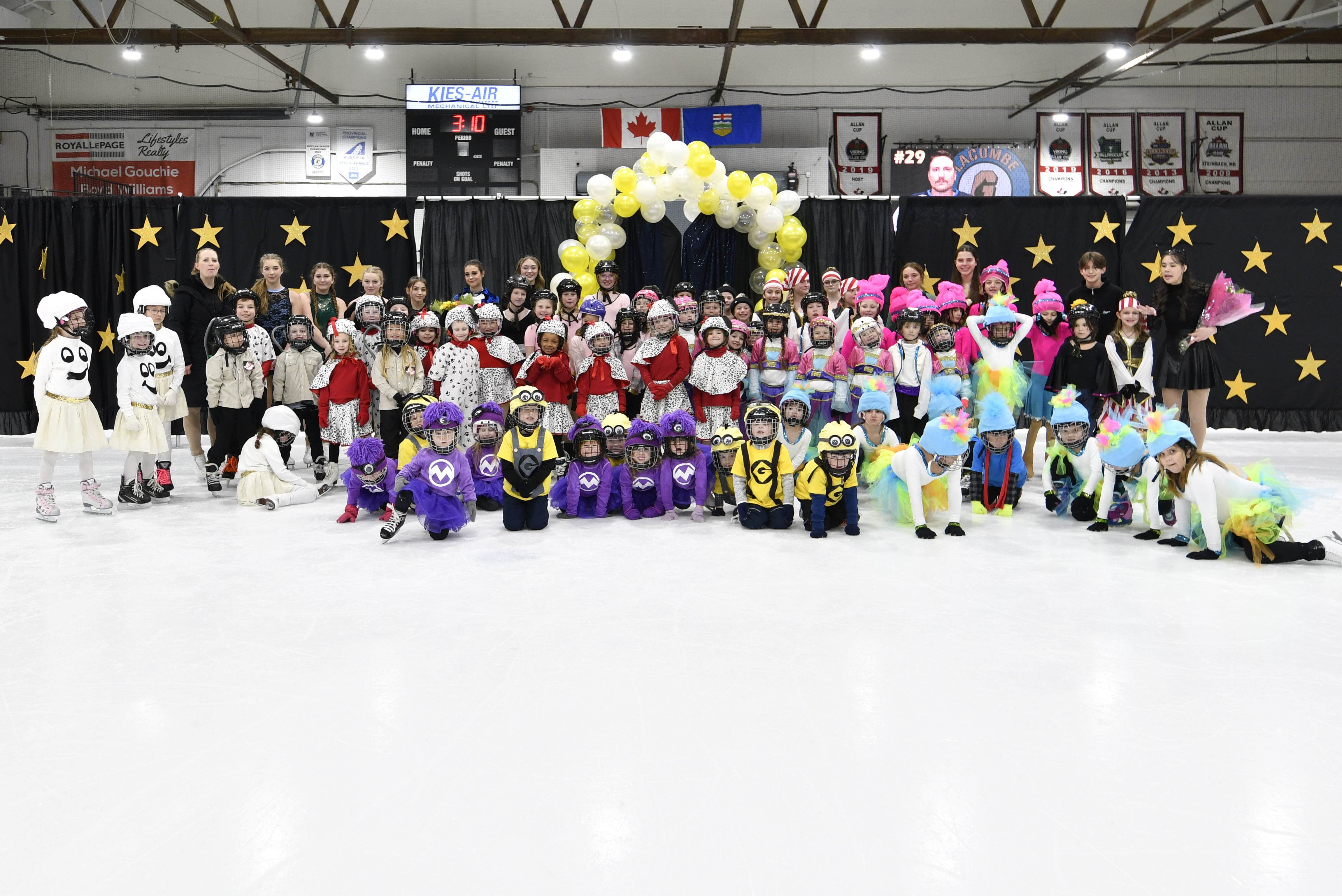 A special thanks to all of our carnival sponsors:
Our generous Ice Sponsors - BAMSS Contracting Inc and Tricon Developments Inc
Our amazing door prize sponsor: Lacombe Ford
And all our fabulous raffle table sponsors: Wags, REDS Source for Sports, @Home Escape Rooms, Tanya Doyle, Lacombe Co-op, Oodles of Chocolates, Nowco Home Hardware, The Hatchet, Bcycl'n. Sugar Chae Cookies, Momma Made Creations by Ayla Fortney, Bliss Winter Hoods by Jenna Panchyshyn, To The Stars Wellness Centre - Melissa Prins, McKain Family, Berg Family, Queen of Hearts Inc, Healing Hands Integrated Medicine, Toe Picks Skating Supplies.
A Special Thanks to our amazing photographer: Rod Ince of Fast Photo Photography
Contact us at: lacombeskatingclub@gmail.com
Welcome to the Lacombe Skating Club!
The Lacombe Skating Club (LSC) is an organization with a volunteer parent executive dedicated to enhancing and promoting skating in our community.

A community-based organization, the Lacombe Skating Club is a proud member of Skate Canada (our national governing body). All programs are taught following Skate Canada guidelines and are taught by NCCP Certified Professional Coaches, supported by trained Program Assistant volunteers.
Mission Statement: With an emphasis on club teamwork, the purpose of the Lacombe Skating Club is to improve, encourage, and enhance skating in our community.
All sessions take place at the Gary Moe Auto Group Sportsplex in Lacombe.
Thank you to all our 2022-2023 sponsors: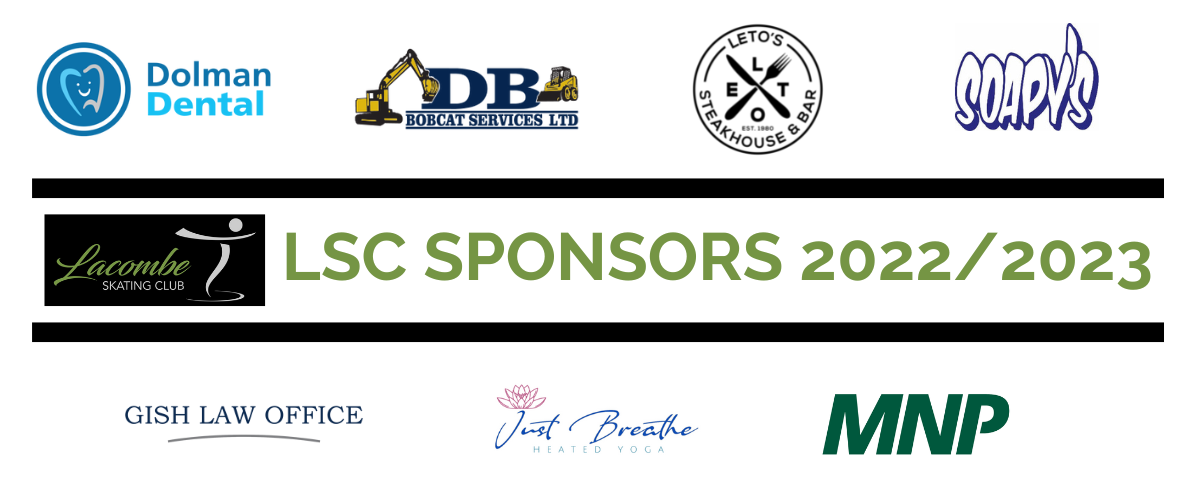 Contact Us
​Lacombe Skating Club (LSC)
Box 5087
Lacombe AB T4L 1W7
or on Facebook: Lacombe Skating Club